Dr. Phil Zeltzman is a traveling, board-certified surgeon in Allentown, PA. His website is www.DrPhilZeltzman.com. He is the co-author of "Walk a Hound, Lose a Pound" (found at  www.Amazon.com).
AJ Debiasse, a technician in Stroudsburg, PA, contributed to this article.

This story was selected for our series: "Top Stories of 2014."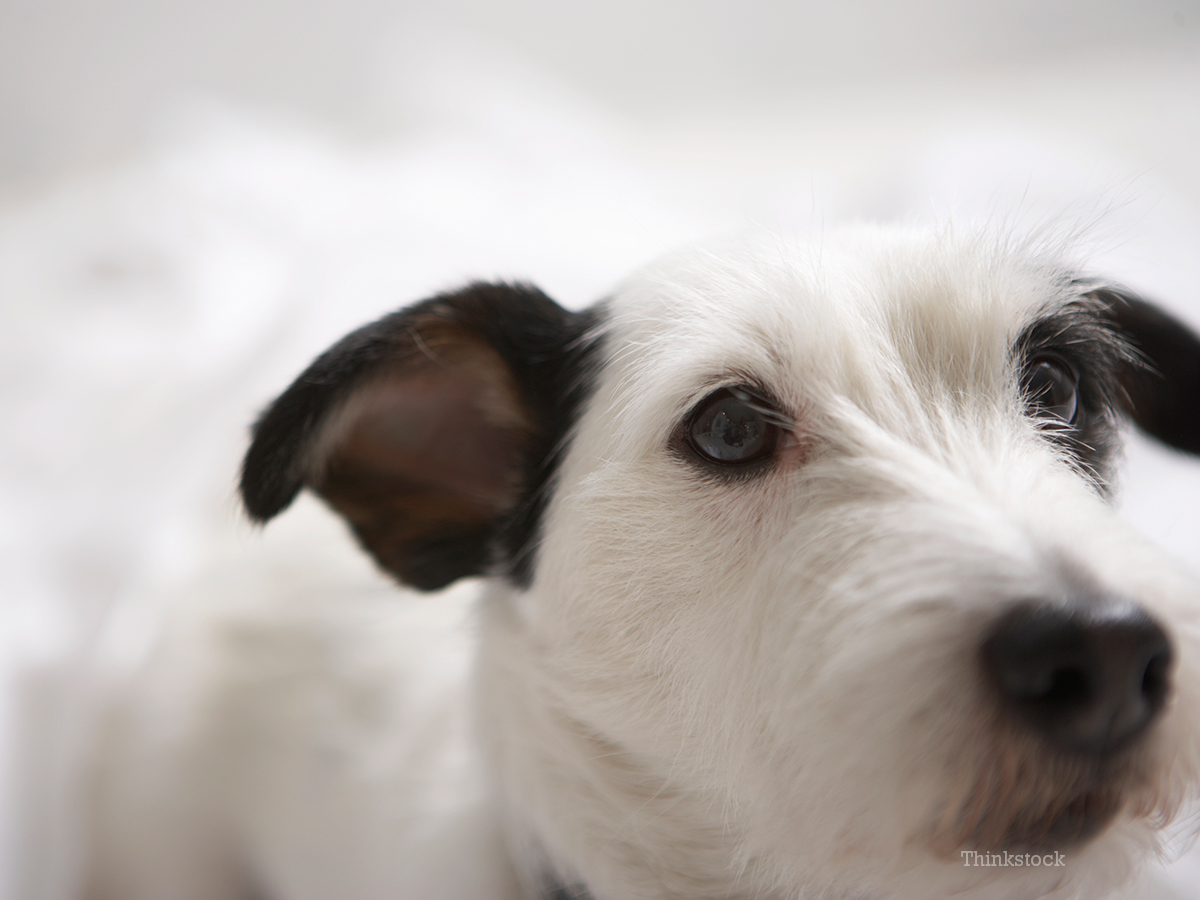 On a beautiful Sunday morning, breakfast was coming to a close. The Smith family* was getting ready for Bandit's weekly hike. Bandit was an adorable, 6-year-old, male Terrier-mix, with a furry white face and a black patch around his left eye—hence his name. He fit right into home life the moment he was adopted from the shelter.

Although this day started well, it ended in the situation dog guardians fear the most. During the hike, Bandit suddenly noticed a deer to his left. He loved to scare off deer in the yard. But this time, when Bandit pulled to run after the deer—sprinting and hopping into the thick forest—the attachment from the leash to the harness broke! Off he went.

The search for Bandit
All family members immediately went into action, running after Bandit, calling him and promising just about anything he wanted. Pleading turned to begging, and hoping turned to crying but Bandit was nowhere to be seen. The family searched for hours, until it got dark.

They returned home without their furry family friend and immediately went to work. Mum looked for the best picture. Dad designed a "Lost" poster. The kids started a list of places to call.

Over the next few days, they called all of the surrounding veterinary hospitals and shelters to alert them that Bandit was missing and let them know where he was last seen. Then they called daily to see if anybody had found him.

They plastered their neighborhood, local businesses and the hiking trail with flyers of his adorable face. They offered a generous reward for his safe return. They went back to the forest and searched for their missing friend after work and school, every single day.

Nothing…Months passed and Bandit was still missing
As the days went by, hope of finding Bandit started dwindling. Weeks turned into months. Fall came and went. Then winter started.

Out of sorrow and superstition, they never put any of his toys away, and always made sure there was fresh water and food in his bowls.

As the Smiths were starting to put up Christmas decorations, Mom and Dad discussed the possibility of going back to the shelter to rescue another dog. Their house felt empty without a pet. The family went to the shelter, but no dog could ever replace Bandit. No one was ready to give up on finding him.

Yet hope slowly faded away, and Bandit's return became a taboo topic. It was just too painful.

Toys and bowls were eventually put away. The kids were busy with after school activities and lists for Santa. Mom and Dad started preparing for upcoming visitors.

Nobody could ever forget Bandit, but there really was nothing left for them to do.

Then, the Sunday morning before Christmas, dad was suddenly woken up from a deep sleep. Something wet and warm was clearly licking his entire face!

BANDIT HAD RETURNED HOME!
He must have let himself in through the doggy door, which the Smiths never had the heart to lock. In a few minutes, the entire family was awake, in disbelief and in tears.

After months of absence, after all hope was lost, Bandit was finally reunited with his family.

It truly was a Christmas miracle.

Lessons to be learned:
All pet lovers can learn a few things from Bandit and his family.
Bandit may not have succumbed to the call of the Wild if he had been neutered. This might be debatable, but hormones certainly didn't help. Click here to learn how neutering can save your dog's life in more ways than one.
Make sure your dog is well identified. A name tag is a minimum. But it can be lost or removed.. The best option is a microchip, an electronic device the size of a grain of rice. It can be injected under the skin during any visit to your veterinarian. Veterinary clinics and shelters have a scanner that allows for reading encoded information in the microchip. As long as the information is up to date, this will help with reuniting you and your pet.
Nothing is 100% fool proof—or doggie proof. Leashes break occasionally. If your dog's leash or harness broke, what would you do? What would he do? Regularly inspect your leashes, collars and harnesses for wear and tear.
Train your dog. Teach basic commands, like "Come," "Stop" and "Let go." These simple skills can be life-savers.
More of 2014's top stories:
If you have any questions or concerns, you should always visit or call your veterinarian -- they are your best resource to ensure the health and well-being of your pets.