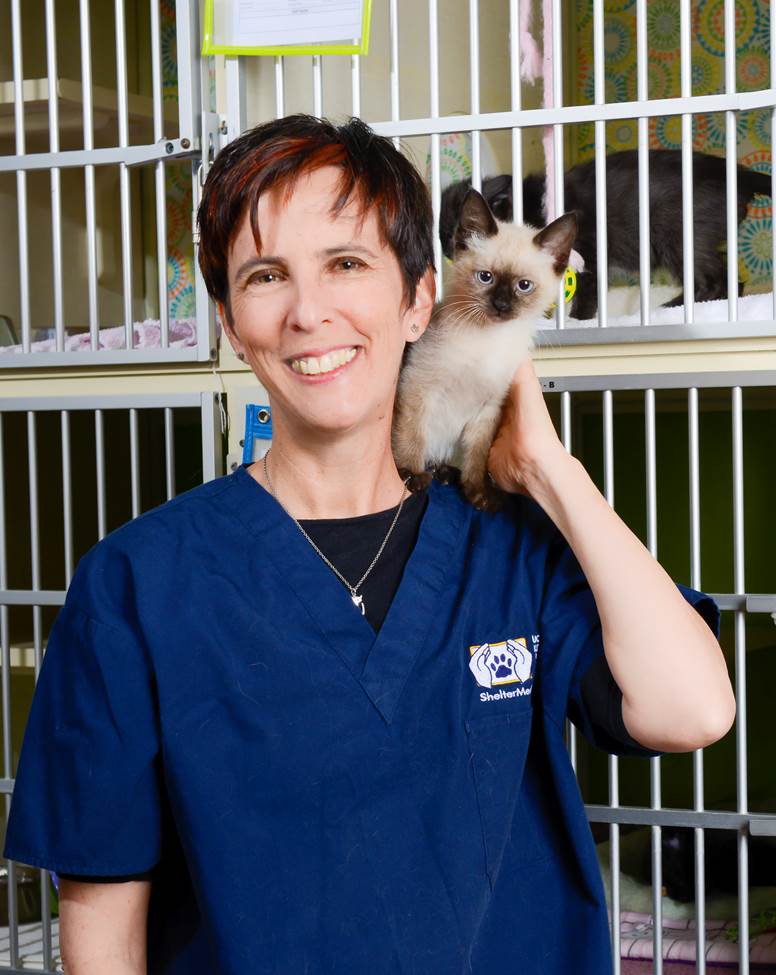 The Million Cat Challenge, founded by Dr. Kate Hurley and Dr. Julie Levy in 2014, is working to help animal shelters save the lives of a million cats within five years. It's a personal cause for veterinarians Dr. Kate Hurley and Dr. Julie Levy, as more than one million cats are euthanized every year.
The initiative is supported by the UC Davis Koret Shelter Medicine Program and the University of Florida Maddie's Shelter Medicine Program. Dr. Hurley is the Director of the Shelter Medicine Program at the UC Davis School of Veterinary Medicine and Dr. Levy is Maddie's Professor of Shelter Medicine at University of Florida's College of Veterinary Medicine.
The Million Cat Challenge draws upon Dr. Levy's and Dr. Hurley's extensive experience treating and interacting with pets in shelters. To date, more than 250,000 cats have been saved and 263 shelters in the United States and Canada have signed up to participate in the challenge.
"Through our work with shelters, we became aware of practical strategies that successfully help balance the number of cats entering shelters with the organization's ability to treat them humanely and get them placed quickly," Hurley said.
The Million Cat Challenge encompasses five initiatives:
Alternatives to intake – Provide positive alternatives to keep cats in a home or community when admission to shelter is not the best choice.
Managed admission – Schedule intake of cats to match the shelter's ability to assure humane care and safe movement through the shelter system to an appropriate outcome for every cat.
Capacity for care – Match the number of cats cared for at any one time with the capacity required to assure the Five Freedoms of Animal Welfare, which are freedom from hunger and thirst; freedom from discomfort; freedom from pain, injury or disease; freedom to express normal behavior; and freedom from fear and distress.
Removing barriers to adoption – Expand the pool of adopters by removing barriers to adoption such as cost, process or location.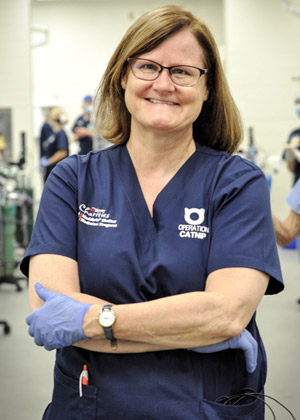 "Once cats are in the shelter, the focus is to ensure that they're healthy and happy, and move through the shelter quickly, safely and alive," Hurley said. "This means providing multiple avenues for adoption, as well as returning cats to their environment."
Dr. Hurley went on to say, "Not every cat belongs in a home. There are millions of un-homed cats in our communities. Euthanizing them isn't the solution. We can do much better by spaying, neutering and vaccinating and returning them to their original environment."
Dr. Levy has extensive experience in this area. In 1994 she helped to start Operation Catnip in Gainesville, Florida. The program was developed to reduce the amount of unowned, outdoor cats that were being euthanized. Today, Operation Catnip runs monthly clinics to spay, neuter and vaccinate un-homed cats. To date, the program has neutered more than 45,000 cats and has helped to drastically reduce the number being euthanized.
"We're very interested in mitigating the negative impact of these cats on society," Dr. Levy said. "When we spay, neuter and vaccinate these cats, we can make them almost invisible. Once these programs are in place and people experience the positive impact, they start to not notice the cats or become advocates for these programs."
Dr. Hurley was one of the first people in the world to undertake a residency in shelter medicine in 2001. Previously, shelter veterinarians mostly learned on the job. However, there has been a shift with veterinary schools recognizing that shelter animals have different health, behavioral and psychological challenges than companion animals.
"Some of the overarching preventive health topics such as vaccination, sanitation and shelter are issues that are often neglected in veterinary school, which is more focused on individual animals," Dr. Levy said.
Some challenges unique to shelters include the spread of infectious diseases that can be prevented by vaccines, since some animals in shelters have never been treated by a veterinarian. Common diseases and infections in shelter animals include upper respiratory infections, parvovirus, ringworm and kennel cough.
"The great news is, we're making enormous headway fighting all of these diseases," Dr. Levy said.
Dr. Levy and Dr. Hurley have witnessed a transformation during their careers in how veterinarians learn to treat cats. They consider the development of the cat-friendly practice philosophy and related training as one of the biggest advances in cat health. Cat-friendly practices focus on cats' unique needs and challenges with the goal of making veterinarian visits less stressful by treating cats in a gentle, empathetic manner.
Cat-friendly practices and training arose after studies revealed that dogs are more likely to go to the vet for preventative health care than cats. According to the Bayer Veterinary Care Usage Study, 52 percent of cats in the United States had not been taken to the veterinarian in the past year for necessary checkups, and only half as many cats receive annual exams as dogs.
"We're very excited about the idea of extending the cat-friendly practice concept to shelters – having a fear-free shelter," said Dr. Levy.
The duo is committed to saving as many cats as possible.
"If there's a million lives to be saved, the flip side is there's a million lives to be lost," said Dr. Hurley. "This is an urgent issue that should concern every cat lover. Every cat owner and cat lover can help solve this problem."