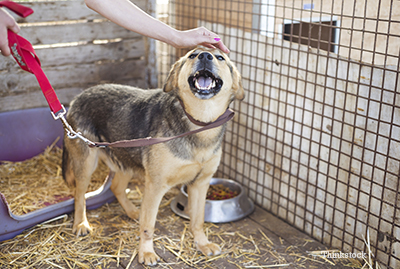 If you're going on vacation, deciding whether you'll spend the day by the pool or the beach should be your hardest decision. Vacations are about relaxing and being carefree, but for most pet parents, they can also be stressful. Unless Fido's coming, pet parents need to figure-out what they are going to do with dogs and cats. Deciding what to do is a huge decision and can be very tough. After all, it's impossible to have a relaxing vacation if you're worried about your pets back home. Here's a breakdown of the options pet parents can choose from:
1. Boarding kennels
Most people are familiar with boarding kennels. These are businesses that primarily exist to provide boarding for pets. In recent years, the number of pet boarding facilities has grown in the United States. In order to distinguish themselves from the competition, many have redefined what we can expect from boarding kennels. Some promote resort-style accommodations with luxury suites complete with plush doggie beds and high definition TV's showing pet-specific programs. Cats often have luxury kitty condos with multiple levels so your cat has plenty of room to spread out. Others offer cage-free boarding for their canine guests to run amok. Most have pet cams that allow you to check on your pet while you're drinking a Mai Tai in Hawaii. The best way to decide whether one of these facilities is right for you and your pet is to check it out in person, tour the facility, and see what they have to offer.

2. Veterinary hospitals
Not everyone realizes that many veterinary hospitals also provide boarding. Veterinary hospitals that provide boarding usually have a separate area to house boarders. While they might not offer resort-style luxury-suites or cage-free accommodations, medical staff has the advantage of knowing how to care for animals with medical problems. If your pet has a medical problem, experienced medical staff can insure she gets all medications and is carefully monitored while you're away. Even if your pet is healthy, if she gets sick while you're on vacation, medical staff will know what to do, and your pet doesn't have to travel far to get veterinary care. Ask your veterinarian to find out if they offer boarding. Remember, most have limited space compared to boarding kennels, and some can't accommodate large dogs.

3. Pet sitters
Pet sitters come to your house at scheduled times to care for your pet while you're away. This is a great option for cats or animals that don't adapt easily to new environments. Since cats are fairly self-sufficient, a pet sitter can come once a day to refill food and water and give them attention. Dogs need more frequent visits, and to be let out. You can find local pet sitters on Yelp or via word of mouth. I also suggest checking with your veterinarian to find-out who they recommend. Be sure to ask if any of the veterinary staff pet sit, since many do to earn extra money. Veterinary assistants and technicians make great pet sitters, not only because they are experienced with caring for animals, but also because they may already know your pets.

Click here for questions to ask a prospective pet sitter.

4. Home boarding
There are companies that provide in-home boarding for pets. Instead of taking your pet to a boarding facility, you bring her to the pet sitter's home. While it's still a new environment and may not be the best choice for anxious animals, it's less intimidating than a large boarding facility. For social animals, it's almost like a vacation for your pets. They get to stay in a supervised, pet-friendly home and may even make new pet friends. Some people prefer this to having someone in their home, and it is often cheaper than boarding kennels.

Leaving your pet while you are vacation is always stressful. At least having these options helps you make a choice you'll be comfortable with. Bon voyage!
If you have any questions or concerns, you should always visit or call your veterinarian -- they are your best resource to ensure the health and well-being of your pets.
Reviewed on:
Tuesday, September 30, 2014