Welcome!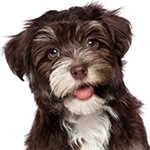 Created by IDEXX with the help of countless practicing veterinary and behavior experts, Pet Health Network is dedicated to providing you with free, comprehensive and trustworthy client educational tools to ensure your patients enjoy the longest, healthiest, and happiest lives possible. Check out our easy-to-use brochures, graphics, disease maps and more below. With your help we can keep pets healthy and safe!



RSS




Topic-Related RSS Feeds

Want to share the most up-to-date and dynamic educational content available on a specific topic? Simply take our topic-based RSS feed and get new content updated on your website whenever Pet Health Network adds a new related article!